Description
THE NEW AIAM DESIGNATION!
Associate in Insurance Account Management
The comprehensive Associate in Insurance Account Management (AIAM) professional designation is the only non-technical customer service account designation approved by IIABA's Best Practices Council.
The web-based curriculum is geared toward helping account representatives and managers obtain the needed skills to provide the best service possible to clients. This leads to improved customer satisfaction, which increases account retention. Such an important part of understanding the insurance industry is learning how to properly manage and service your agency books of business!
Designation Details
The AIAM designation is conferred upon candidates who complete all 12 topic areas (13 individual webinars) and successfully pass an open-book exam with a minimum 70% score.
Classes are offered in a convenient webinar format and cover such topics as customer service skills, negotiation skills, leadership, the psychology of customer relationships, conflict resolution, telephone skills, stress management, workflow habits, ethics, and more. Each video on demand class is self-contained and may be taken in any order. Once the Designation package is purchased, the individual sessions must be completed in 60 days and once the exam is started you must complete it within 30 days.
You must complete all 12 topic areas (13 individual webinars) and then successfully complete (70% passing score required) the test at the end of the sessions. Once you have completed all 13 sessions you will guided on how to access the test. Your state association will confer your Designation completion!
After purchase, all classes and the exam must be completed within 60 days
The AIAM Designation is designed for account managers/executives, customer service representatives and office staff, and is a comprehensive program with the end goals of increasing retention levels and decreasing E&O exposures of your agency. PLEASE NOTE - NO UPDATES ARE REQUIRED TO MAINTAIN THIS VALUABLE DESIGNATION!!
Speaker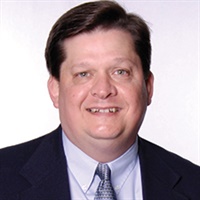 Education Instructor & Insurance Analyst
Florida Association of Insurance Agents
---
Jeff graduated from FSU in 1988 and began his insurance career as both a general lines and life and health insurance agent with an independent insurance agency. He moved to the education side of insurance by taking a position with the Department of Financial Services (formerly Department of Insurance), working in the continuing education section. Jeff spent his last four years there the administrator of Continuing Education. At FAIA, Jeff's duties include writing, updating, and revising FAIA's Florida Insurance Research Library, and teaching.
---
State Specific Details
State Approval Information Details OK - This Designation is approved for 21 hrs of CE - Course# 6000117838 for Producers/CSR General

Promo Video
Reviews
Overall:
5
Total Reviews: 25